Despite being a young state having only 30 years of independence, Ukraine has set itself as one of the leading I.T. providers globally. The country has started numerous tech startups, delivering tech needs and activities for companies from UK, Germany, USA, and Australia. Ukrainian software developers developed the most popular apps such as Grammarly, People.ai, Gitlab, and Ahrefs.
However, the invasion of Ukraine by Russian armed forces has disrupted the whole of Ukraine. Many have lost their lives, fled their homes, and their economy shattered. And as the conflict continues to escalate, many organizations unceasingly try to continue their business, provide employment and services to companies, and keep their employees safe.
Thus, this article is dedicated to demonstrating the resilient startup ecosystem of Ukraine and what the conflict did to it.
How was Ukraine's I.T. Startup Industry Before the War?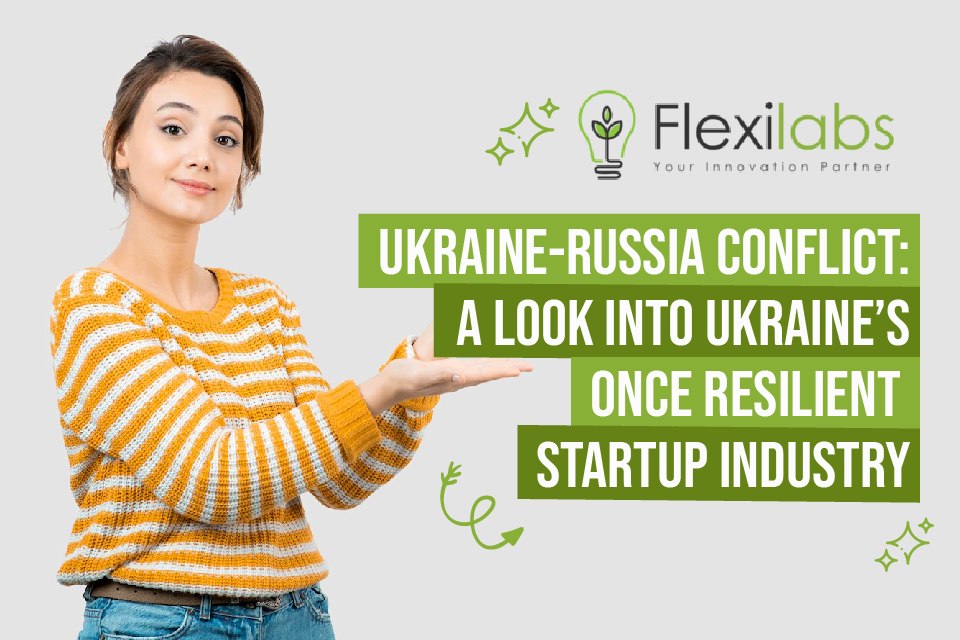 Ukraine's I.T. startup industry is a small but rapidly growing industry. In 2015, Ukrainian I.T. startups increased from 200 to over 600. It was primarily due to the government's efforts to develop Ukraine's I.T. industry through 'Digital Ukraine 2020' and 'I.T. in Ukraine 2020'.
Before the war, the country's I.T. company sector had grown significantly in the previous years, with many Ukrainian startups emerging in various sectors, including healthcare, finance, education, and gaming. Let's take a look at the situation of the startup industry in Ukraine before the war.
1. Full Support from the Government
As mentioned earlier, the government highly supports the Ukraine tech and startup industry. In 2019, the government of Ukraine launched "the Ukraine Startup Fund," which provides non-dilutive grants to early-stage companies. Since then, investment in Ukrainian startups has exponentially grown, with multiple investors flocking to finance the program. According to Forbes, Ukraine established an estimated 4,000 innovative startups after these investments.
In addition, just a few weeks before the war, the President of Ukraine left a statement about transforming Ukraine's startup industry. President Zelensky said at the February 8 Kyiv-based Diia summit, "We expect the technology share of GDP to grow from 4% to 10% by 2025, up to $16.5 billion, making us the largest tech hub in Europe."
2. Overflowing Investments from Companies Overseas
Before the war, Ukraine's startup environment overflowed with vision and fulfillment. Investors have supported the market over the past few years, making Ukraine's prowess in computer science and tech a hotbed for startup activity – especially in deep tech and artificial intelligence.
According to Deloitte, Ukrainian startups received more than $1.68 billion during the first 11 months of 2021. Many industries well-known apps, such as Grammarly (valued at $13 billion) or platform GitLab (valued at $6.4 billion), were Ukrainian companies.
Likewise, 2020 is recorded as the top revenue year for Ukrainian startups. BBC stated that the venture capital and private equity investments in the startup scene of Ukraine were $571 million. This confidence was mainly led by Ukrainian startups worth millions, such as Grammarly and the educational platform Preply.
3. Highly Skilled Talent Pool
For many years, innovation and education across Ukraine have slowly improved, especially with the Ukrainian government investing in the future of I.T. Education and career. The country has a large and highly skilled talent pool of tech experts, producing around 36,000 graduates.
Not only that, but most tech startups in the country are also leading providers and manufacturers of tech products such as Aerial Drone sold in Europe, Radiation detector devices, home technologies such as PetCube, and more I.T. products.
4. Providing Jobs and Opportunities Globally
Startups in Ukraine are the economy's engine. Due to its thriving ecosystem and creative ideas, they have provided opportunities for people and companies to grow.
A company called Depositphotos was founded last 2009 and became one of the fastest-growing microstock agencies globally. So far, it has brought artists, photographers, and willing buyers to explore digital business and operate worldwide. According to its founder, Dmitry Sergeey, "The best photographers from Ukraine and worldwide work with us. We were proud that we could attract their attention and get the warmest feedback from the majority of users. [Our company] works with the world's biggest brands: we successfully compete, showing us what we've achieved."
Likewise, Sergeey expressed a need in Ukraine to support the medium business and I.T. industry today. He said that "it helps develop an innovative future through dialogues with entrepreneurs and make the industry and economy grow even faster.
What is the Impact of the War on the Ukrainian Startup Industry?
The war in Ukraine has affected the startup industry in Ukraine. The technological development in the country has slowed down. Startups have been forced to leave the country due to the danger of conflict and halt operations. So far, no one knows what the business environment in the country will look like after the devastating war.
Since the start of the war, many Ukrainians has fled their home, including many people working in tech. This diaspora will affect many companies globally, especially those who outsource their development and I.T. needs in Ukraine. Companies like PayPal, Whatsapp, Affirm, and Grammarly have been founded or cofounded by Ukrainian software engineers.
What is the world doing to support Ukrainian Startups?
For Ukraine's startup industry to prosper, international investors need more support. Here are a few techs leading companies and countries have done against the Russian invasion of Ukraine:
European Union has expedited immigration opportunities for Ukrainians, Belarusians, and Russians across Europe.
Amazon Web Services does not accept new clients in Russia and Belarus.
PayPal suspended services in Russia.
Meta suspended members in Russia from running ads or monetizing their content.
Sony stopped the business of the PlayStation Store in the country.
Intel suspended all business operations in Russia.
In addition to these, here are some ways other has helped Ukrainians during the skirmishes
Airbnb offered free housing to people fleeing Ukraine
Mastercard & Visa pledged $2 million each to aid in Ukrainian humanitarian relief.
Meta started encrypted Instagram D.M.s in Russia and Ukraine.
Michael and Susan Dell donate $15 million to organizations supporting Ukrainian families.